This month Dr. Shrink is celebrating 28 years in business! April is a great time to reflect upon how much we have grown in the past year and really evaluate what goals we have achieved, as well as look at the areas that need fine tuning. It's also a time to look forward to the future and set NEW goals for a successful year ahead. I want to take this time to thank each customer, distributor, vendor, staff member, friend and family member for your loyal support and encouragement over the years. We simply wouldn't be where we are today without you.
Don't forget! With spring beginning to peek through, we have a couple great recycling options available. Our REBAG Program is offered throughout the Continental U.S. and if you're a fellow Michigander, you can take advantage of our Recycling Run! For more information on these programs, visit our website: www.dr-shrink.com.
Be well and stay healthy.
-Mike Stenberg, President & CEO, Dr. Shrink, Inc.
INSIDE THE MONTH OF APRIL
NEW SHRINKFAST & RAPID SHRINK EXPLODED VIEWS
SHRINKFAST 998 REPAIR VIDEO
NEW PRODUCT – SUPERGRIP TAPE
CUSTOMER SPOTLIGHT
DR. SHRINK BLOOD DRIVE

New Shrinkfast 998 and RapidShrink 100 Interactive Exploded View on Dr. + Website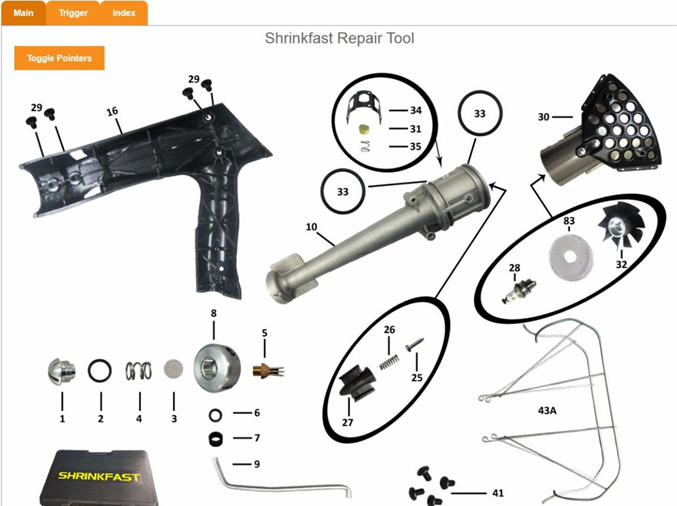 We are excited to announce our new Exploded View diagrams for the Shrinkfast 998 Heat Tool and the Rapid Shrink 100. Take a look at these interactive diagrams on our website to easily view repair part names, part numbers, and prices. We know this handy tool is sure to help with all of your heat tool repair needs and questions.
All of the Dr. Shrink staff have recently completed an extensive training session on heat tool repair and troubleshooting. In addition to our full time Heat Tool Technician on staff, we are ready to answer any questions you may have!
Dr. Shrink and the specialists at Shrinkfast have teamed up to create a comprehensive repair and maintenance video. The video highlights all of the repair kit parts, how to clean and maintain your heat tool, and valuable tips along the way so you can keep your 998 in TOP WORKING CONDITION.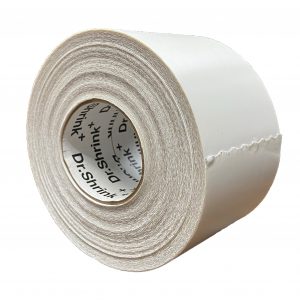 New SuperGrip Tape (DS-SUPERGRIP)
Dr. Shrink's new SuperGrip tape is designed to be used on our premium shrink wrap for a long lasting, permanent bond and offers the strongest adhesion possible. This tape can be applied in wet/moist situations and works excellent on all applications requiring higher bond strength and longer life span!
SuperGrip tape provides unmatched adhesive power for the toughest of shrink wrap jobs. This is by far our strongest adhesive tape that we carry; it has a polyethylene film backing with rubber adhesive. *Please note there is a paper backing that needs to be removed prior to application.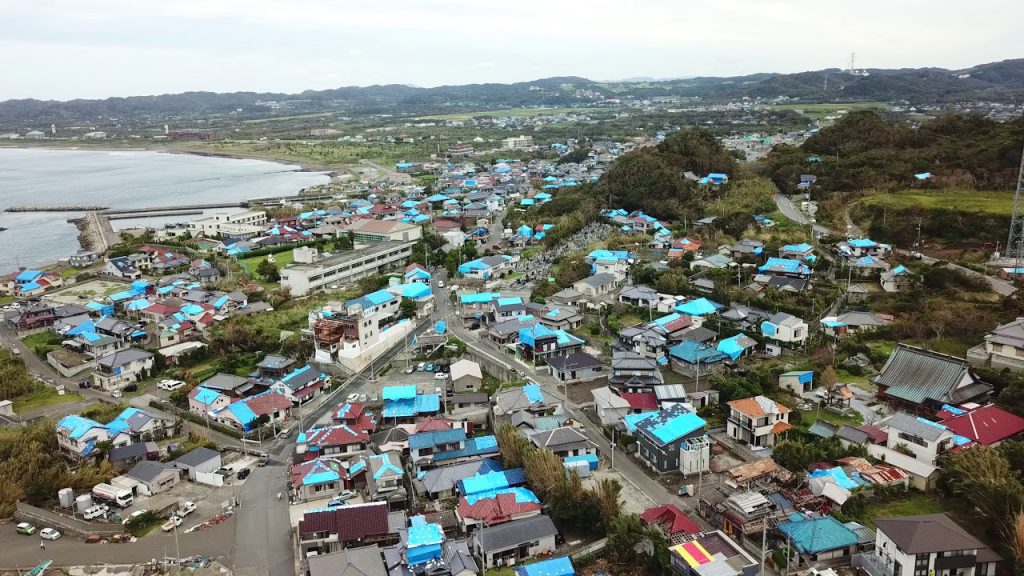 Our distributor in Japan, Yukikaze Shrink Wrap, has been thinking outside of the boat for quite some time now, since typhoons severely damaged the Tokyo region last fall. Here is some background information provided from the company on their recent roofing applications:
The source of severe damage to many roofs in the Tokyo region was due to typhoons in September and October of 2019. The areas impacted the worst were coastal areas of east and southeast Tokyo, within 100 miles. Approximately 29,000 houses lost power and some areas required up to a month for full utilities and rehabilitation. After the typhoon passed, roof damage was extensive and resulted in thousands of houses in need of repair. People took temporary measures by using plastic sheets, called "Blue Sheet" in Japan. The impacted areas were depopulated, many houses belonging to elderly people, and many of the households could not afford the labor and resources needed to properly repair the roofs. The houses that could not afford the temporary measures in time were subsequently ruined even more by heavy rains which caused inundations and flooding, resulting in an excess of mold.
The "Blue Sheet" tarps that were used for the temporary measures were not durable against the strong wind of the shoreline and lasted only one week, so there were some households that reapplied the sheet several times or some just ultimately gave up. Due to this, our distributor in Japan began to "think outside the boat." The owners used to live in Florida, and they had experience in the US marine industry; they had knowledge of shrink wrap and the potential it has for disaster restoration and relief. They reached out to volunteer groups which work in typhoon-impacted areas and introduced the idea of using shrink wrap. The groups showed interests in the shrink wrap, so they were given several training sessions of know-hows on shrink wrap operations and implemented repair methods for the roofs.
There were donations from many countries, including Japan, that were sent to volunteer groups in each region. Yukikaze Shrink Wrap gave priority to implement shrink wrap for the houses of elderly people with the funds and the goodwill of volunteer members.
There are many wooden houses in Japan, so the shrink wrap that is used is flame retardant, and the thickness is mainly 9 mil and 12 mil. Also, Japanese houses have a unique roof structure, so it is common to install various operation methods that is best suited to each particular roof. Lastly, the "Blue sheet" that was applied on the house lasted only one week, but the shrink wrap that was applied is still vibrant even after four months have passed.
Great work by Yukikaze Shrink Wrap!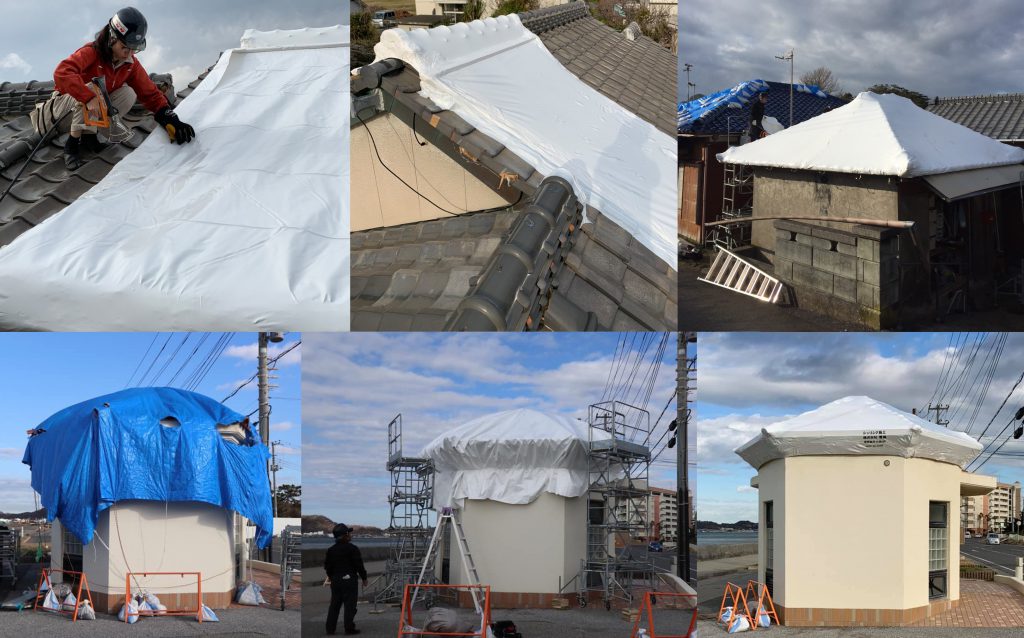 Thank you EVERYONE who donated during our blood drive on March 20th. We had 16 donations and were told that will mean we saved 32 lives! A big thank you to Versiti Blood Center of Michigan/MI Blood for the fantastic care, cleanliness, and professionalism. We appreciate everyone's efforts.
Take advantage of weekly deals from the Dr.
If you are not currently part of our weekly bundle emails, please feel free to subscribe to our e-list. It's FREE!