Happy New Year! Hope you all had a very Merry Christmas and have enjoyed the holiday season!

The Dr. Shrink crew had a special visit from Santa and Mrs. Claus on Dec. 20th at the Ramsdell Inn here in downtown Manistee. It was a great turnout and all of the kids enjoyed seeing Santa (some more than others!).

Dr. Shrink is coming into 2020 at full speed — be on the lookout for new products being announced within the next few months. Thank you for working with us; we are grateful and humbled to know that you choose Dr. Shrink to be your trusted shrink wrap supplier. Here's to another great year!

Mike Stenberg
President & CEO, Dr. Shrink, Inc.



Since 1864, Marshall & Sterling Insurance has been the name synonymous with outstanding insurance, risk management, and customer service. Marshall & Sterling provides exceptional insurance coverage with unparalleled service and support for their valued clients.

Based out of Poughkeepsie, New York, Marshall & Sterling are very familiar with insurance for shrink wrap companies and installers.

If you have any shrink wrap insurance questions or would like a quote – we would highly recommend you contact Capt. Paul Kesick at 800-333-3766 or send him an email. You can visit them online here.


As another year in business concludes, we would love your feedback on Dr. Shrink products and service! Please take a couple minutes to fill out our Customer Survey to give us feedback, suggestions, advice and any other input so we can make 2020 our best year yet! As a thank you for your time, every participant who submits our survey will be entered into a drawing to win a $50.00 Amazon Gift Card! Thank you in advance for your participation!


Manufacturing companies produce a diverse range of products that come in all types of different shapes and sizes. For companies producing large machinery, they face the challenge of properly storing and transporting the product without inflicting damage. This is when knowing how to fully-encapsulate an object with shrink wrap is beneficial.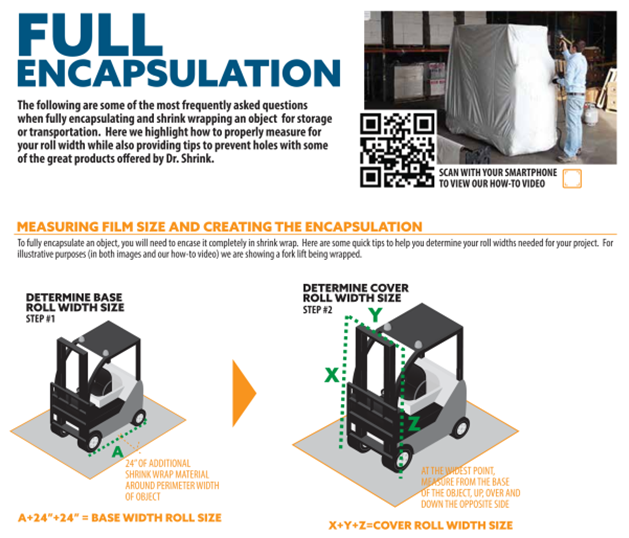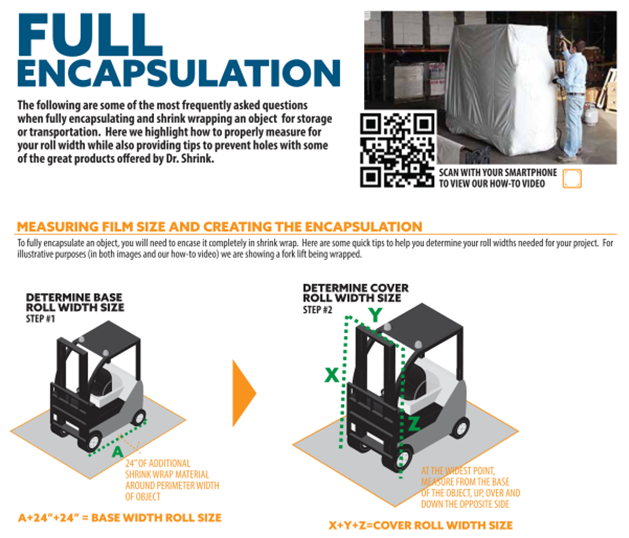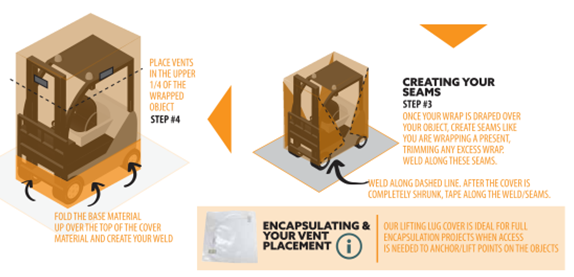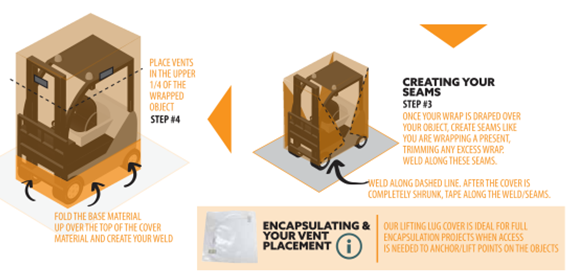 Latest Closeout Specials:
Click here to see what we have available!
Weekly Bundles from the Dr.
Click here to check out the Weekly Bundle!

If you are not currently part of our weekly bundle emails, please feel free to subscribe to our e-list. It's FREE!